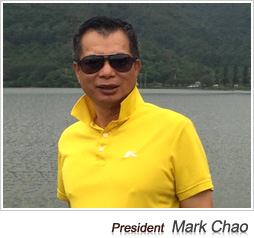 Founder Mr. Mark Chao has worked in plastic industry for more than 40 years since he's 18. He used to work for Foxconn as a engineer to a plant director, accumulating skills for plastic and factory management. For the aspiration in life, he left in 1986 and established Cheng Feng.
Extension of company for 3 decades, Chen Feng headquarter has been established in 2009. Our commitment begins with our quality, service and trust. Sustainability is always as our goal.
Chen Feng is a professional plastic injection molding factory, We specialize in producing electronic products, such as telephones, calculators, laptops, scanners, printers, wireless communication products, DVD players, POS products, and graphic tablet enclosures. After manufacturing, we work on EMS assembly for POS products. We focus on quality and appearance of products, assisting customers in having premium end, high quality products.
Responding to energy saving policies from the government, we have developed a range of LED lamps and applied for patents with them – GW was created on May, 2013. A demand from customers prompted us into creating a mobile karaoke system, and we established the brand I SONG in November, 2015. Meanwhile, with a current trend in health awareness, we have add a new product line to our portfolio — salt lamps. Salt lamps are a beautiful way to generate negative ions to purify the air which is beneficial for both health and well being.


1986.03.21
CHENG FENG INDUSTRY TAIPEI CO.,LTD.



1987.06.04
CHANGED NAME TO CHENG FENG PRECISION IND ..CO.,LTD.



1993.05.31
RELOCATED TO TU CHENG TAIPEI YONG FONGROAD.



1997.04.22
MOVED TO CURRENT TAOYUAN PLANT WITH SIGNIFICANT FACILITIES.



2000.11.13
ACRY PRECISION IND ,LTD(SUZHOU)




2009.05.16
CHENG FENG STARTED THE NEW PLANT CONSTRUCTION AT SAN YIN Rd.



2013.05.16
DEVELOPED LED LAMP PRODUCTS AND LAUNCHED GW



2013.12.01
ACRY STARTED NEW PLANT CONSTRUCTION AT JIN LING EAST RD.



2015.01.01
R&D OF SALT LAMPS AND LAUNCHED AMBION LIGHTING



2015.11.16
R&D OF MOBILE KARAOKE AND LAUNCHED ISONG